Hebei Grande Precision Machinery Co., Ltd.
Greetings future partner
Hebei Grande Precision Machinery Co.,Ltd belongs to the Grande Group. It consists of 5 metal factories. Since 1996, our fields include many types of industrial valves, tanker parts, pipe fittings, press fittings, and pumps. As the results from more than 15 history experience, in 2004 we have included the focus of precision castings. We have understood the combination of tradition, proven and innovative technologies is the future of Grande Casting.
To this day, castings from Hebei Grande Precision Machinery are used globally wherever pumps, valves, auto, and instrument parts are seen. With the integration of precision casting our interments parts have set foot in the medical field, including human joints. Our incentive is to offer our customers "tailor-made" castings for the above main industrial fields.
Sustainable increase in efficiency and process cost optimization for our customers are the result of a cooperation with Hebei Grande Precision Machinery Co., Ltd. The quality and reliability of our products is our top priority. For us, this is based on the ISO 9001 & IATF 16949 standards. It drives us to continuously improve our performance.
Contact us, we look forward to hearing from you!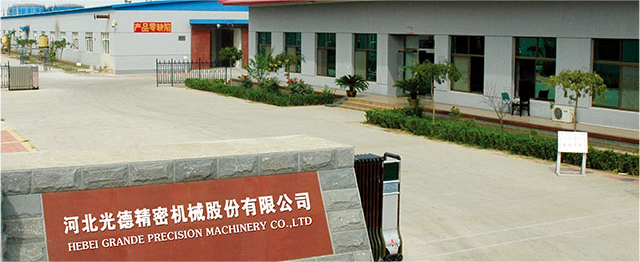 Our Vision
Focus on new and growing businesses in the global automobile/ instrumentation/ medical field to provide them a high-end solution for precision casting and machining parts with more efficiently, securely, environmentally.
Our Mission
To provide customers with the most valuable products and services;
To promote the progress of China's manufacturing industry;
To create a stable and high-quality life for all employees and their families.
Our Value
*Honesty: Establish effective, honest communications among all employees, colleagues and customers.
*Continuous Improvement: Constant improvement makes mistakes as a opportunity for learning.
*Teamwork: Working cooperatively with others at all times.
*Flexibility: React quickly and flexibly to new opportunities and customers' needs.