27-29 April 2019/Atlanta,/GA,/USA

Cast Expo is a triennial Trade Show. And associated by the American Foundry Society.
Guardian Worldwide LLC is one of the Grande Group company had attended the casting exhibition in Atlanta in April 2019.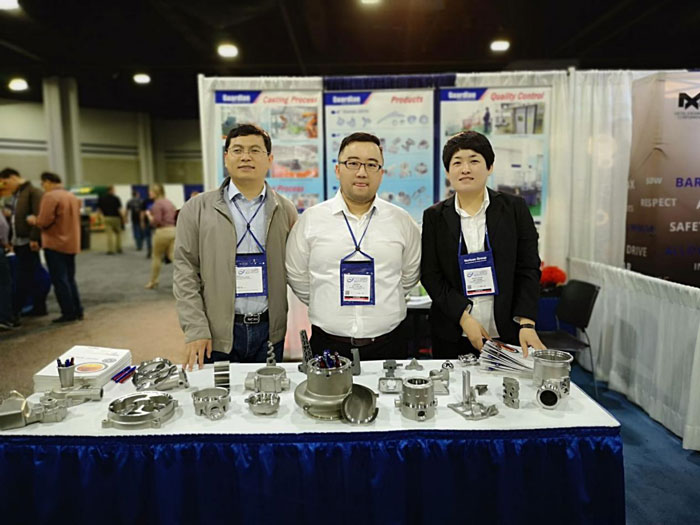 During the exhibition days, Guardian Worldwide LLC was showing some kinds of industrial samples. Which are including automobile casting parts, instrumentation casting parts, pump bodies and our human joints as well. At the same time, Guardian also met so many kinds of industrial customers to visit the Booth 618, asking and discussing about the casting questions and processes to achieve the final parts they need.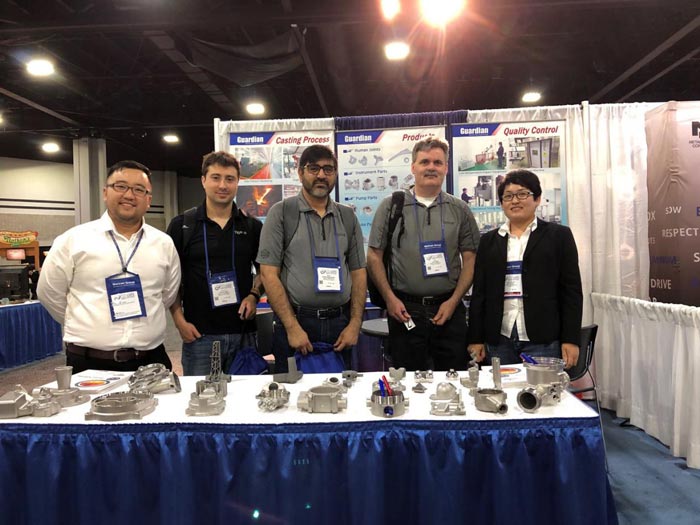 Photo with our American Customer at CASTEXPO
With more information about us can visit our website, or just search our booth number #618 or find our company name with Guardian Worldwide LLC on the CASTEXPO app like this "AFS Events".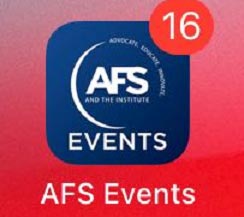 Find us on AFS app on Booth 618, we are waiting for you.